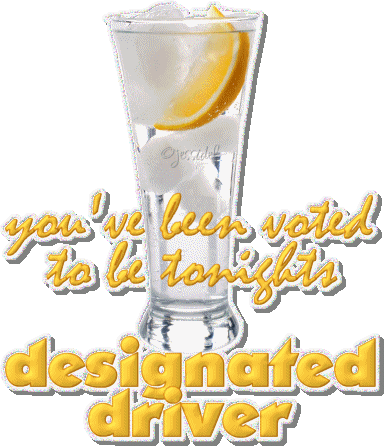 I've been there several times already and I keep turning the wrong way. I will turn left instead or right, and right instead of left. I am trying my best to change myself when it comes to remembering roads and places , but I just can't seems to at least improve my memory when I am driving. Yeah that's me!!! That's why I always have my road map inside my car to use it whenever I am lost or if I am going to a place for the first time. But reading the road map while driving is unsafe. I usually park my car in one place and read the map and memorized it. But when I start driving, I will again forgot where to turn?... so I have to park the car again and read the road map until I realize that I am already late on my appointment and my gas is almost empty. So I decided to buy GPS road navigator to help me everytime I am lost or if I am going to a place for the first time. Why and how do you think I was able to drive to Buffalo New York and Montreal Canada easily? I do have it and it's always inside my car. All I do is turn it on and it will navigate me to the place where I want to go on time and without wasting gasoline from turning the wrong way. But mine is different from
GPS Insight
product that has a vehicle tracking system. Mine is for personal use only.


GPS Insight
is a hardware and web software-based vehicle tracking product which is the technical leader in the GPS tracking field.
GPS Insight
offers a road navigator that is more than just a personal guide for drivers but guide for business company that involves road services like trucking companies, e.g. HVAC, roofing, plumbing, construction, sales forces, delivery vehicles, long haul trucking, etc.


GPS
Insight vehicle tracking system
page will help you to learn more about GPS insight overview of the product, GPS Insight capabilities, GPS insight device, GPS insight mapping, Multiple vehicle history map and many more. The difference of their product from other road navigators is that, their product can track multiple vehicles on the road and the ability to report on Activity Detail, Fuel Consumption, Speed Violations, Vehicle Performance(Trouble Codes, Landmark Activity, Odd Hours, Geofence Violation and
many more
.


GPS Insight support wiki for customers
contains support information, helpful tips, and general information about the GPS Insight product. GPS Insight Support Contact Information is

1- 866-GPS-4321 (866-477-4321

), Or you can email them at
support@gpsinsightc.om

. Their office are from Monday through Friday 7 AM until 6 PM PST; for critical off-hours phone calls or emails at any hour, 24×7. Non-Critical Off-hours calls and emails will be returned quickly the next business day.
GPS Insight support wiki for customers
page will help you answer some question about
Standard Product Support
,
Standard Product Mapping
,
Enhanced Product Support
,
Google Earth Tips/Tricks
,
Vista Google Earth considerations
,
Routing and Navigation Support (add-on enhanced product)
,
State Mileage Reporting (add-on enhanced product)
,
Cell Phone Integration (add-on enhanced product)
,
Customer Maps (add-on enhanced product)
,
What's New with GPS Insight?
,
Resources
, F
un Stuff
, and some more
Additional Wikis
Blog for GPS vehicle tracking
is where you can read different issues with regards to their products and how it can help one company. One thing I have learn about their site is that by using their product, drivers start doing their job. The company management can track all the activities of the vehicle on the GPS Insight's Activity Detail Report . With GPS Insight's Begin/End of Day Report the company will accurately monitor all the driver productivity and confirm the cost of overtime. Drive Time Summary Report determines the underutilized vehicles, mileage totals and more. It also prevent unauthorized use of company's vehicle on Odd Hours Report . GPS Insight's speed report enforced a speed policy which is not only good for driver's safety but for saving money as well on fuel cost. One thing that catches my attention is that with the GPS Insight's engine maintenance report, it notifies the company by e-mail if one of the vehicles reports a diagnostic trouble code (DTC) and many more....

Further information about their product visite the at
http://www.gpsinsight.com
,
http://support.gpsinsight.com/
, and
http://gpsinsight.blogspot.com/