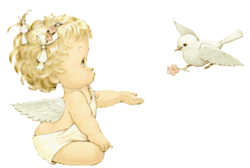 FUN THOUGHTS;
* I had some laugh at work last night while saying goodbye to one of my friend that we usually call "PAPA". We are teasing him to kiss all the ladies at work before he leave the company lips to lips..lols..... I hide after hahahahh!!!!
* One of our funny mechanics who just left the company recently, visited because he terribly miss us. He is bored in his new work---!!!
* One of my white canadian friend keeps bugging me to find him a filipina girlfriend because I am already taken. lols...(anybody there?--- tsk tsk sayang guwapo pa naman)...
* Hooray!!!! long weekend here in Canada for Thanks Giving day on Monday.
* Hubby's birthday on Tuesday and I am still thinking what gift should I buy . Maybe perfume...hmmm... ( bahala na)..
* I got this award from Rosemarie...Thanks so much. I will pass the award to someone later because I am very sleepy now

Okey I am going to bed now and rest. I am sure my kids will want us to go somewhere this afternoon. Sweet Dreams !!!