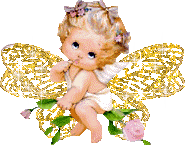 I am cutting few hour of my time on the internet to help me cope up with my day to day routine.
As I've just said, it is not healthy spending too much time on the internet unless your work requires longer hours on the computer. Well unfortunately, mine doesn't.
Hooray!!!!.. because the first thing I did when I get home from work is baked a cake for my kids to bring to school instead of opening the computer....lols... Well of course I changed my clothes first...lols.. So I did my Monday routine in cleaning the house which I didn't do last Monday that's why my house was filthy everywhere. I did a few laundry and went to my dentist for semi annual dental cleaning. Now I am sitting infront of my computer doing this post. I'll do a few blog hopping after, then some stretching before I go to sleep. I am having shoulder pain. I think it is because of too much serping on the internet.... lols... I am trying to remove some worries in my head but it keeps coming in.
I've noticed a few downfall on my blog traffic since I changed my blog title and description. It makes me feel a little bit sad because somehow I worked hard for it. But I'm glad to receive a message from SponsoredReview that I have one aprroved bid to review, which I am going to publish maybe later. I am also happy that I'm getting more friends and my blog is still included on Talksmart poll for this week. So continue voting for me, mydaysinmymind, located on the sidebar. However, I still need to cut few hours of my time on the internet.