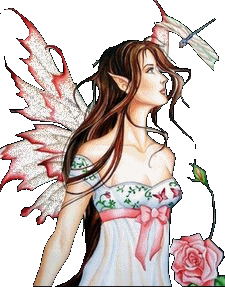 Many times I wander why am I so hooked on this blogging. Am I depressed or what?.....lols... Once I get home from work, the first thing I will do is open my desktop and check my email, my blog etc., . And when I wake up, the first thing I will do is open my computer again... When I am at work my brain is full of things that I want to blog about. I sometimes want to full the time forward so I can go home and open my computer. I have to do everything at once in a day because most of the days I dont do anything but blog ang blog hopp. Now the worst thing is, I sometimes dont talk to my kids that much anymore and they have been noticing it ... " Mama you're blogging again"...
Now I really think this is not healthy anymore and I should my change blog routine somewhere somehow but first, I want to relaized things behind this addiction. WHY?
Yes I think I am depress. When I found out that I am going to have another surgery, my blog addiction become more chronic than before. I used to blog only before I go to bed.

I am not happy with my work. My work requires physical and not too much brain work. A simple trouble shooting skills that require some thinking when I was new but after doing it for quite sometime, I get bored. I can't leave the company for practical reasons.

I am not happy with the people I am always with outside my home. I don't want to say that they're dupes or something, since most of them are college degree holders and Filipinos. Most will act intimidated when somebody open an interesting topic instead of talking about someone else lives or finding fault on somebody or something.

We dont know anybody in Canada when we came here so I don't really have that much friends who really know me.

My kids are growing up and most of the time they are either talking to their friends on the phone when they get home from school or watching TV. Well I guess this is the sad part of being a parent. Kids spend less time with you as they grow.

I spend most of the time with my hubby but like me, he is a play station and TV addict.....lols...he probably feel the same about the kids...
So I think depression is part of blog addiction, that you try to search for some self-fulfillment somewhere along your journey on the internet. You find some self-fulfillment by getting more readers and comments from people about the topic that you've just posted plus you're being paid for it. Nothing is perfect in this world. So I think blogging is healthy if it will serve as a recreation or therapeutic to reduce some disorders or imbalance. But to mess up some part of your life is already a bad sign of addiction.