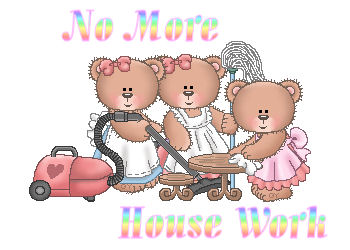 Kids help me out in doing my regular household chores. Our vacuum cleaner is quite heavy because it's a water type of vacuum but it really performs very well. I am not supposed to carry some heavy load for two weeks after the surgery, so I let the kids do the vacuuming. I am surprised how good they are and very happy to see them not wanting me to do some of the work. My kids are very sweet and caring. I am sometimes asking myself where did they got these good behaviour because I am pretty much the opposite of them when I was their age...lols...
The weather is pretty good outside yesterday, so me and the kids went out. We went to Scarborough again to return one of the DVD and do a little window shopping. Then I bought them some Pizza and spend the rest of the day watching movies with them.
Kids need attention. Parents sometimes forget this important aspect of being a parent because of the hectic lives. They may not talk about it but it's all inside them. I spend at least 20 to 45 minutes talk with the kids during the weekdays and spend the whole day during the weekend. Know who your kids are because many changes occur as they grow. Let them know who you are, aside from being their parents and you'll be surprised how they open some of their secrets, because they trust you.